What Is Keystone Investors Club?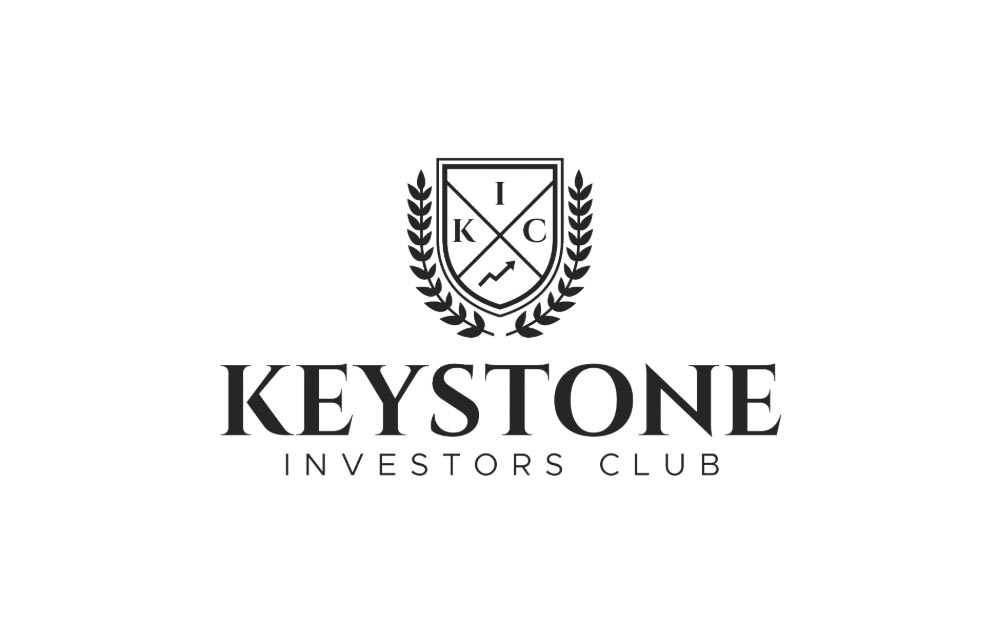 Keystone Investors Club is a membership program and training course that teaches you how to make money trading cryptocurrencies in order to make profit and then invest your profit in buying gold in order to protect yourself against the dollar collapse, as predicted by Keystone Investors Club's founder, Iman Shaferi.
Keystone Investors Club claims people who follow their investment advice can expect huge returns. The sales page is filled with stories of ordinary investors earning huge ROIs. One woman claims to have earned 589% returns from one trade, for example, while another investor more than tripled his investment, turning $5,000 into $17,534.
Who's Behind Keystone Investors Club?
Keystone Investors Club is run by a man named Iman Shafiei, who operates a website called GeniusWealthSecrets.com.
Shafiei has published several reports online, including a report called "3 Step Process I Use to Make Daily Passive Income Inside a Recession Proof Industry". In that report, Shafiei describes how he consistently makes 5 figures per month through finance markets with fewer than 30 minutes of work per day. Now, he teaches people "with zero experience or technical skills" how to generate similar returns "in as little as 30-60 days".
Shafiei launched Genius Wealth Secrets in February 2018. He also currently works as an SEO and digital marketing consultant for Global Elite Marketing. He founded a cryptocurrency trading bot called Exuodia in March 2019, and he launched a digital marketing site called ClientsComeToYou.com in January 2017.
How Does Keystone Investors Club Work?
Keystone Investors Club is a membership-based club for investors. The club is marketed towards ordinary investors, including beginners with limited investing experience.
After paying your membership fee, you gain access to the following club benefits:
4 online training program modules for beginner cryptocurrency traders
Private 1 on 1 adviser call
Silver Platter Crypto Picks monthly newsletter
Weekly Q&A webinars with Keystone Investors Club coaches
PDF guides
Inside The Keystone Investors Club Members' Area
1 – The Keystone Investors Club Video Course
This is a step-by-step video course that is designed to teach you, from scratch:
How to start studying the cryptocurrency market.
How to spot great opportunities with promising projects that are going to be funded through issuing a digital currency associated with it.
How & where to buy the cryptocurrency at the best price and how to store it in the different types of cryptocurrency wallets.
How to watch the market and when to decide to sell the amount you have from each CC.
The downfall might be is that it seems that they don't teach you how to buy gold in order to store it, which although might seem easy and doesn't need a training course to learn it, but I think it was worth having a small module that would at least tell you what type to buy (18K, 21K, 24K, …etc.) and in what shape, as these might affect how easy and fast sell it later, and without losing money on the workmanship when you buy it in the first place.
2- The Keystone Investors Club Membership Program
And this comes in two different levels:
The Silver Membership, which what you get when you join the Keystone Investors Club.
The Gold Membership, which is an exclusive membership that is available by invite only.
This Silver membership at the Keystone Investors Club gives you researched picks and accurate forecasts, and personal support.
Every 30 days, a research report that is sent from Iman to all of the Club's members.
The report is called: "Silver Platter Report".
This is what makes the Keystone Investors Club different from other training courses on cryptocurrency trading.
3 – The Weekly Q&A Live Calls
These are weekly live sessions where you can get answers about the questions you have regarding buying and selling opportunities in the cryptocurrency market.
4 – The Keystone Investors Club Telegram Discussion Group
This is a private group for the Keystone Investors Club members where they can communicate and interact with one another and help each other with questions that members might have.
Pros:
A step-by-step video training course.
Monthly reports for the top picks and forecasts.
60-Day unconditional money back guarantee.
There's a weekly live Q&A session and a discussion group that connects you with the members.
Cons:
The cost of joining the Keystone Investors Club is a bit high and not for everyone.
You also need a few thousand dollars to buy cryptocurrency in addition to the $997 cost of the program itself.
Investing and trading cryptocurrencies is associated with high risks, although Iman Shaferi makes it looks easy.
They don't seem to be teaching you about the best way to buy gold, which is originally part of the plan that is supposed to help you keep a stable and strong financial situation.
The cancellation rate among those who purchased the program is about 21%, which is high in my opinion.
False and unsubstantiated claims like saying that his seven or ten-year-old nephew can do it and make money with it, which is in my opinion not possible, because investing such a risky and volatile market requires lots of studying, followup, and reading lots of news about the market, and still, it will remain highly risky.
Conclusion – Is Keystone Investors Club a Scam or Legit?
---
Keystone Investors Club is not a scam. It's a legitimate program that teaches you how to buy cryptocurrencies in order to make profit when they increase in price.
However, the program is a bit expensive, and you need another few thousands of dollars to buy cryptocurrency.
And even after everything you get from the program, trading cryptocurrencies is highly risky and you might lose most of your money in a short period of time in case that you don't know what you are doing, or if you let your emotions control your actions.